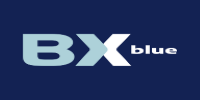 bxblue - Empréstimo Consignado Online
Offer Id: 12
Aim
Payment
Processing
PostClick
Accept rate
Empréstimo Realizado INSS

Currency: BRL
Aim id: 20 (Active)
ID for application: 21095
42 R$
maximum 45 days


30 days

100%

Empréstimo Realizado SIAPE

Currency: BRL
Aim id: 21 (Active)
ID for application: 21096
70 R$
maximum 45 days


30 days

No data

Empréstimo Realizado FGTS

Currency: BRL
Aim id: 70 (Active)
ID for application: 21566
14 R$
maximum 75 days


30 days

No data
Description:
A BXBLUE é uma startup acelerada pelo Y Combinator, que transforma a forma que os aposentados e servidores públicos adquirem a administram seus empréstimos consignados. A empresa funciona como um marketplace de Crédito Consignado e assim conecta as pessoas às melhores ofertas dos bancos de forma transparente, fácil e rápida.
Benefícios:
Alertas de margens consignáveis para orientar
Análise de bancos com as menores taxas de empréstimo
Acompanhamento de proposta
Atendimento rápido
Site 100% seguro
Venham aproveitar!
Offer news:
26/07/2022, 22:00

New Promotions and Banners in bxblue - Empréstimo Consignado Online!




New Promotions and Banners in bxblue - Payroll Loan Online! Make the most of this campaign!

Consigned with the lowest market rate from 1.65% p.m.

Come check it out!