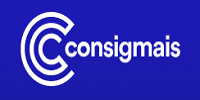 CONSIG MAIS - Saque FGTS - CPA
Offer Id: 14
Aim
Payment
Processing
PostClick
Accept rate
Proposta Paga

Currency: BRL
Aim id: 28 (Active)
ID for application: 21331
1.4 % (R$)
maximum 60 days


30 days

No data
Description:
A CONSIGMAIS é uma Plataforma Digital, que tem como objetivo intermediar a contratação de produtos financeiros oferecidos por Bancos parceiros, tais como: SAFRA, PAN, C6, BMG entre outros. De maneira ágil e totalmente digital. Operamos conforme os termos da Resolução do BACEN de n.º 4.935/2021.
Benefícios:
Juros baixos
Solicitação 100% digital e em tempo real
Simulação integrada com bancos
Aprovação no mesmo momento
Site 100% seguro
Venham aproveitar!
Offer news:
30/03/2022, 23:37

New Campaign - CONSIG MAIS - Saque FGTS - CPA!




CONSIGMAIS is a Digital Platform, which aims to intermediate the contracting of financial products offered by partner banks, such as: SAFRA, PAN, C6, BMG among others. Agile and fully digital. We operate under the terms of BACEN Resolution No. 4,935/2021.

Benefits:

Geo Brazil
1.4% commission per paid proposal
Materials available

Come enjoy!