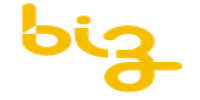 BizCapital - Empréstimo Empresarial - CPL
Offer Id: 15
Aim
Payment
Processing
PostClick
Accept rate
Empréstimo Aprovado

Currency: BRL
Aim id: 29 (Active)
ID for application: 21456
0.91 % (R$)
maximum 45 days


30 days

No data
Description:
A Biz nasceu em 2016 com o propósito de oferecer recursos para que o empreendedor brasileiro possa prosperar e impactar positivamente a economia do país, sem burocracias, letras miúdas ou blábláblá.
Pré requisitos para elegibilidade:
-Faturamento superior à R$10.000,00 ( dez mil reais);
-Mínimo de 1(um)
ano de CNPJ ativo;
(abaixo desses parâmetros é negado automaticamente)
#Perfil dos clientes: empresas com faturamento anual em torno de R$120.000,00 (cento e vinte mil) / ano;
#Liberação de até R$4.000.000,00 ( quatro milhões) de empréstimo;
#Documentação necessária para pré aprovação , que é dada em até 1 (uma) hora;
- Última alteração contratual
- Apresentação do último faturamento
#Aprovação do empréstimo: Em até 5 dias;
#Informações financeiras referentes à contratação: valor de parcela, quantidade de parcelas, taxas e tributos.
#Existe uma demora por parte do possível tomador do empréstimo em mandar as documentações;
#Perfil dos tomadores: Empresas de pequeno a médio porte.
#Diferencial: Tudo é muito simples é rápido por parte da BigCap.
Afiliados não podem:
- atuar como se fosse a própria BIZCAPITAL;
- preencher formulários cadastrais por usuário ;
- usar domínio virtual que inclua as palavras "BizCapital", "Biz Capital", "Biz" ou suas similares;
- usar SEM por marca"BizCapital" no google e anúncios nas redes sociais;
- ENVIAR SPAM (sem opt-in);
- usar trafego incentivo, plug-ins, robôs e tal.
Importante: manter o padrão de uso da marca da BIZCAPITAL, bem como a escrever o nome da BIZCAPITAL em uma só palavra, que pode ser "BizCapital" ou "Biz" (i.e. o uso do termo "Biz Capital" é incorreto);
Benefícios:
100% digital
Sem mensalidade
Sem taxa de abertura
Empréstimo para evoluir seu negócio
Atendimento especializado
Venham Aproveitar!
Landings (1):
Offer news:
17/06/2022, 16:20

New Promotions and Banners in BizCapital - Empréstimo Empresarial!




New Promotions and Banners in BizCapital - Business Loan! Make the most of this campaign!

Loans for companies 200 thousand in up to 24x order now!
Loans for companies interest from 1.99% per month!

Come Enjoy!