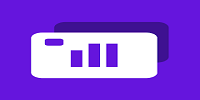 Mobills Cartões e Empréstimos - CPI
Offer Id: 70
Aim
Payment
Processing
PostClick
Accept rate
Primeira abertura do app

Conversão conta com a primeira abertura do app após a instalação

Currency: BRL
Aim id: 98 (Active)
0.84 R$
maximum 45 days


30 days

No data
Description:
Encontrar o cartão de crédito ideal pode ser rápido e simples. Escolha os seus benefícios, entenda mais sobre a aprovação e conte com o Mobills para te ajudar a conseguir a ferramenta certa para os seus sonhos!

Benefícios:
Cartões sem anuidade
Cartões para negativados
Emprestimos
Planeje seus gastos e objetivos
A Mobills possui medidas técnicas e administrativas com o objetivo de proteger seus dados pessoais.
Venham Aproveitar!
Tipos de tráfegos não permitidos: SEM, RTG e mídia paga.
Landings (1):
Offer news:
18/05/2023, 17:40

New Campaign - Mobills Cartões e Empréstimos - CPI!




Finding the ideal credit card can be quick and simple. Choose your benefits, understand more about approval and count on Mobills to help you get the right tool for your dreams!

Benefits:

Geo Brazil
Commission of BRL 0.84 for the first opening of the application
Available materials

Come Enjoy!