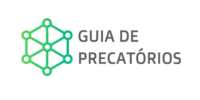 Guia de Precatórios - Precatórios - CPL + CPA
Offer Id: 78
Aim
Payment
Processing
PostClick
Accept rate
Cadastro Confirmado

Currency: BRL
Aim id: 120 (Active)
ID for application: 22833
3.5 R$
maximum 60 days


30 days

No data

Venda Confirmada

Currency: BRL
Aim id: 121 (Active)
ID for application: 22834
105 R$
maximum 60 days


30 days

No data
Description:
Sabe quando alguém ganha um dinheiro do governo, mas tem que esperar muito tempo para realmente receber? Isso acontece porque o governo emite um documento chamado precatório, prometendo pagar o dinheiro no futuro. Mas esperar pode ser frustrante, especialmente quando alguém precisa do dinheiro agora.
Aqui entra a Preks! Eles são uma empresa que ajuda as pessoas a venderem esses precatórios antes do prazo, transformando-os em dinheiro real mais rápido. Eles conectam quem tem precatórios com pessoas interessadas em investir nesses documentos. Isso é bom porque quem tem um precatório consegue o dinheiro que precisa quando precisa, e quem investe tem a chance de ganhar com isso.
A Preks cuida de toda a parte burocrática e do processo, garantindo que tudo seja seguro e transparente. Eles oferecem uma alternativa para quem não quer esperar anos para receber o dinheiro que tem direito. Então, basicamente, eles ajudam a tornar o processo mais rápido e eficiente, trazendo benefícios tanto para quem vende os precatórios quanto para quem investe neles.
Benefícios:
Agilidade na obtenção de dinheiro a partir de precatórios.
Conexão entre quem possui precatórios e investidores interessados.
Processo transparente e seguro, cuidando de toda a burocracia.
Oportunidade de receber o valor do precatório antes do prazo.
Ofertas personalizadas que consideram as características únicas de cada precatório.
Suporte e orientação durante todo o processo de venda.
Processo 100% digital através da plataforma proprietária
Fluxo de conversão:
Como é o caminho que o cliente faz até a finalização da conversão
Usuário entra na landing page
Usuário clica em "Quero Encontrar a Melhor Oferta"
Usuário é redirecionado para página com formulário de cadastro
Usuário preenche formulário de cadastro
Usuário sobre para o CRM da Preks
Preks entra em contato e busca o Ofício Requisitório <<<< Aqui é onde consideramos um lead válidoPreks analisa o precatório e faz uma ofertaUsuário aceita oferta

Preks intermedia o processo de compra e venda desse precatório <<< aqui é ponde consideramos o CPA
Venham Conferir!
Offer news:
04/09/2023, 16:34

New Campaign - Guia de Precatórios - Precatórios - CPL + CPA!




You know when someone gets money from the government, but they have to wait a long time to actually receive it? This happens because the government issues a document called precatório, promising to pay the money in the future. But waiting can be frustrating, especially when someone needs the money right now.

Here comes Preks! They are a company that helps people sell these precatorios before the deadline, turning them into real money faster. They connect those who have precatories with people interested in investing in these documents. This is good because those who have a precatório get the money they need when they need it, and those who invest have the chance to earn from it.

Preks takes care of all the bureaucracy and the process, ensuring that everything is safe and transparent. They offer an alternative for those who don't want to wait years to receive the money they are entitled to. So, basically, they help make the process faster and more efficient, bringing benefits both to those who sell precatories and to those who invest in them.

Benefits:

Geo Brazil
Commission of 3.5 R$ per Confirmed Registration and 105 R$ per Confirmed Sale
Available materials

Come Enjoy!