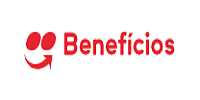 iFood - Cartão Benefícios B2B - CPL
Offer Id: 48
Aim
Payment
Processing
PostClick
Accept rate
Cadastro Confirmado

Currency: BRL
Aim id: 62 (Active)
ID for application: 21358
105 R$
maximum 45 days


30 days

No data
Description:
O iFood Benefícios é o vale-refeição ou vale-alimentação iFood para empresas. Ele permite que os colaboradores recebam os valores de benefícios relacionados à alimentação para usar tanto no delivery do iFood quanto em mais de 4 milhões de restaurantes e mercados que aceitam vale-refeição com o cartão físico Elo, conta também com pagamento via QR code impresso ou nas maquininhas de cartão Rede integradas com essa tecnologia e com o iFood.
Benefícios:
Flexibilidade e diversidade de opções
Facilidade na hora de pagar
App iFood Benefícios
Mais de 4 milhões de estabelecimentos cadastrados
Venham aproveitar!
Offer news:
08/04/2022, 20:49

New Campaign - iFood - Cartão Benefícios B2B - CPL




iFood Benefits is the iFood meal voucher or food voucher for companies. It allows employees to receive food-related benefit amounts to use both in the delivery of iFood and in more than 4 million restaurants and markets that accept food stamps with the physical Elo card, it also has payment via a printed QR code or in the Network card machines integrated with this technology and with iFood.

Benefits:

Geo Brazil

Commission of BRL 105 per confirmed registration

Materials available


Come Enjoy!