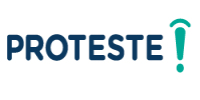 Cartão Proteste - CPA
Offer Id: 11
Aim
Payment
Processing
PostClick
Accept rate
Venda Confirmada

Currency: BRL
Aim id: 19 (Active)
24.5 R$
maximum 45 days


30 days

88.74%
Description:
Proteste é a maior associação de consumidores da América Latina, uma organização do Grupo Euroconsumers, líder global em informações inovadoras, serviços especializados e defesa dos direitos dos consumidores. Com mais de 1,5 milhão de associados presentes em 5 países, a Euroconsumers colabora com empresas no mundo inteiro elevando os padrões de mercado, desenhando melhores produtos e serviços e colocando o consumidor no centro da economia digital.

A PROTESTE, é uma associação sem fins lucrativos, apartidária e independente, que apoia os brasileiros em suas escolhas diárias de compras e contratação de serviços. Há mais de 18 anos no Brasil, fornecemos as melhores soluções de consumo para a população, suporte ao mercado na correção de falhas e participação no aprimoramento da legislação brasileira.
Benefícios:
Plano odontológico
Seguro Viagem
Consulta de Veículos
Clube de Benefícios
Seguro de Automóvel
Serviço Saúde
Descontos em Medicamentos
Venham aproveitar!
Landings (1):
Offer news:
23/09/2021, 16:18

New Campaign - Cartão Proteste - CPA!




Protest is the largest consumer association in Latin America, an organization of the Euroconsumers Group, a global leader in innovative information, specialized services and defense of consumer rights. With more than 1.5 million members present in 5 countries, Euroconsumers collaborates with companies around the world, raising market standards, designing better products and services and placing the consumer at the center of the digital economy.

PROTESTE is a non-profit, non-partisan and independent association that supports Brazilians in their daily purchase choices and contracting services. For over 18 years in Brazil, we provide the best consumer solutions for the population, support the market in correcting errors and participating in the improvement of Brazilian legislation.

Benefits:

Geo Brazil
Commission of R$23.1 per confirmed sale
Available materials

Come enjoy!