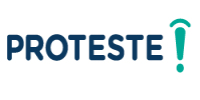 Cartão Proteste - CPA
Offer Id: 11
Aim
Payment
Processing
PostClick
Accept rate
Venda Confirmada

Currency: BRL
Aim id: 19 (Active)
24.5 R$
maximum 45 days


30 days

No data
Description:
Proteste é a maior associação de consumidores da América Latina, uma organização do Grupo Euroconsumers, líder global em informações inovadoras, serviços especializados e defesa dos direitos dos consumidores. Com mais de 1,5 milhão de associados presentes em 5 países, a Euroconsumers colabora com empresas no mundo inteiro elevando os padrões de mercado, desenhando melhores produtos e serviços e colocando o consumidor no centro da economia digital.

A PROTESTE, é uma associação sem fins lucrativos, apartidária e independente, que apoia os brasileiros em suas escolhas diárias de compras e contratação de serviços. Há mais de 18 anos no Brasil, fornecemos as melhores soluções de consumo para a população, suporte ao mercado na correção de falhas e participação no aprimoramento da legislação brasileira.
Benefícios:
Plano odontológico
Seguro Viagem
Consulta de Veículos
Clube de Benefícios
Seguro de Automóvel
Serviço Saúde
Descontos em Medicamentos
Venham aproveitar!
Landings (1):
Offer news:
26/12/2022, 17:40

The Campaign Cartão Proteste - CPA is back!




Proteste is the largest consumer association in Latin America, an organization of the Euroconsumers Group, a global leader in innovative information, specialized services and the defense of consumer rights. With more than 1.5 million members present in 5 countries, Euroconsumers collaborates with companies all over the world raising market standards, designing better products and services and placing the consumer at the center of the digital economy.

Benefits:

Geo Brazil
BRL 24.5 commission per approved card
Available materials

Come Enjoy!