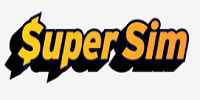 SuperSim - Empréstimo Pessoal - CPL
Offer Id: 49
Aim
Payment
Processing
PostClick
Accept rate
Cadastro Online

Currency: BRL
Aim id: 63 (Active)
ID for application: 21396
12.6 R$
maximum 45 days


30 days

60.56%
Description:
A SuperSim é uma facilitadora para você conseguir seu crédito pessoal com ofertas personalizadas para cada perfil, faremos o possível para dizer SIM para que você saia com o dinheiro depositado em sua conta.
Benefícios:
Empréstimo online
Recebimento do dinheiro em até 30 minutos
Alta taxa de aprovação
Site 100% seguro
Venham aproveitar!
Offer news:
01/11/2022, 17:29

Commission increase - SuperSim - Empréstimo Pessoal - CPL!

The commission for the SuperSim - Personal Loan - CPL campaign increased to R$22.40 per online registration!