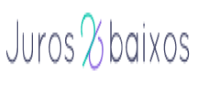 Juros Baixos - Empréstimo pessoal - CPL
Offer Id: 52
Aim
Payment
Processing
PostClick
Accept rate
Cadastro Online - Garantia de Veículo

Currency: BRL
Aim id: 69 (Active)
10.5 R$
maximum 60 days


30 days

No data

Cadastro Online - Empréstimo Pessoal

Currency: BRL
Aim id: 75 (Active)
0.6 R$
maximum 60 days


30 days

No data
Description:
A Juros Baixos Nasceu em 2016 com o objetivo de levar melhores soluções financeiras para os nossos clientes. Com o passar do tempo, nos transformamos em uma plataforma de bem-estar financeiro com diferentes produtos que proporcionam para os nossos mais de 2 milhões de clientes espalhados pelo Brasil, a possibilidade de alcançar seus objetivos.
Benefícios:
Contratação 100% Online

Parcelas Acessíveis
Acesso a Valores maiores
Juros Menores
Empréstimo de até 90% do valor do Veículo
Contratação do Empréstimo simplificada
Taxa de Juros a partir de 1,49% a.m
Venham Aproveitar!
Offer news:
03/11/2022, 17:45

COMMISSION INCREASE - Juros Baixos - Empréstimo pessoal - CPL!




The commission for the Low Interest - Personal Loan - CPL campaign increased to R$ 10.5 per Online Registration - Vehicle Guarantee.

Come Enjoy!