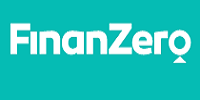 Finanzero Empréstimos - CPA
Offer Id: 57
Aim
Payment
Processing
PostClick
Accept rate
Rev. Share

Currency: BRL
Aim id: 82 (Active)
35 % (R$)
maximum 60 days


30 days

No data
Description:
A FinanZero é o buscador de empréstimos número 1 do Brasil!
Atuamos no intermédio do mercado de crédito: com mais de 60 instituições parceiras em nosso site, cada cliente pode encontrar o empréstimo ideal para o próprio bolso. E tudo sem sair de casa!
Benefícios:
Diversos parceiros de empréstimo
Empréstimo pessoal online
Refinanciamentos de imóvel e veículo
Cotação grátis
Site 100% seguro
Venham aproveitar!
Landings (22):
Offer news:
18/11/2022, 15:25

New Campaign - Finanzero Loans - CPA!




We operate in the middle of the credit market: with more than 60 partner institutions on our website, each customer can find the ideal loan for their own pocket. And all without leaving home!


Benefits:

Geo Brazil
Commission of 35% per Revenue Share
Available materials

Come enjoy!