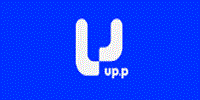 UP.P Empréstimos - CPA
Offer Id: 60
Aim
Payment
Processing
PostClick
Accept rate
Empréstimo Confirmado

Currency: BRL
Aim id: 85 (Active)
ID for application: 21868
24.5 R$
maximum 45 days


30 days

No data
Description:
A up.p é uma fintech com o objetivo de simplificar e reintermediar o mercado de crédito no Brasil.
Benefícios:
Juros baixos
Contratação 100% digital
Receba o dinheiro em 1 dia útil
Serve para negativados
Venham aproveitar!
Offer news:
16/11/2022, 15:08

New Campaign - UP.P Empréstimos - CPA!




Up.p is a fintech with the objective of simplifying and re-intermediating the credit market in Brazil.

Benefits:

Geo Brazil
Commission of BRL 24.50 per confirmed loan
Available materials

Come enjoy!